Watches for sale

Watch winders

Date your Rolex

GLYCINE Watches

Testimonials

NICHOLAS HACKO
Master Watchmaker, Clockmaker and Jeweller (since 1981)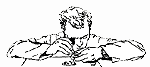 nick@clockmaker.com.au
Suite 403, Level 4, Culwulla Chambers
67 Castlereagh St. Sydney 2000 NSW Australia
Phone: (02) 9232 0500 Fax: 02 9233 2273


HACKO WATCHMAKER is operated by Nicholas Hacko, a third generation, European trained, specialist in watch and clock repair, and restoration. This proudly independent business is one of only a handful remaining in the Australian watch trade which is not in any way associated with Rolex, Cartier, IWC or any other watch manufacturer. This enables us to work on ALL types of watches, both vintage and modern, and to source parts from anywhere in the world - even for watches classified as 'being beyond repair' by their original makers.

Service and repair of modern and vintage watches


All Swiss brands including Rolex, Omega, IWC, Jaeger-LeCoultre, Longines, TAG Heuer ... chronographs and other complex watches, mechanical and quartz. Listed below are a few examples to illustrate our watch restoration: 1970's Omega Speedmaster Professional - The Moon Watch , Jaeger-LeCoultre Reverso Duetto, 18K Gold and Diamonds Cal 844 and Lady's 18K gold /steel Rolex Datejust Oyster Perpetual watch.


Antique clocks repair and restoration

English, French, German, American clocks... all makes and models. Longcase , mantel, bracket, wall, marine / ship's chronometer, carriage clocks; "difficult jobs" like this 1880s Quarter Repeater French Carriage Clock are our speciality.


Atmos clocks by Jaeger-LeCoultre -
Service and repair of vintage and modern Atmos clocks.


Ships and marine chronometers -
Repair and restoration of marine chronometers and other precision timepieces.
Insurance valuation and research service available.


Pre-owned watches


High grade mechanical watches for sale and wanted!

Check out our current stock of fine Swiss watches - we specialise in pre-loved timepieces like Rolex Submariner, GMT Master II, Explorer and President. In addition, we usually have Panerai and JLC watches in stock.

We are proudly associated withGLYCINE watches as their official Australian dealer.

We are always interested in buying quality watches and other timepieces and are prepared to pay competitive prices for high grade mechanical watches. If you have a watch you wish to sell, please contact  nick@clockmaker.com.au with a full description, overall condition and your asking price. All queries are usually answered within a few hours.



Previously undertaken restoration projects
August, 2003
1962. Rolex Explorer ref. 5500 Precision Cal. 1530
1961. Rolex "Turn-o-graph" Ref. 1625 cal. 1560
1966. Rolex Datejust Oysterperpetual Ref 1601 Cal. 1650
1954. Rolex Oysterperpetual Ref. 6518 Cal. 1030
1972. Rolex Oysterdate Ref 6694 Cal. 1225
1965. Omega Constellation Chronometer, Cal. 682. [ Lady's]
1960s Omega Speedmaster cal 321
1944. Elgin Military pocket watch, s/n 43 mil. 15J military insignia: A102914 G.S.T.P.
1969. Tudor Oster by Rolex, cal 1156
1954. Atmos Clock by Jaeger-LeCoultre, Cal 519 S/n 63567 (signed 27-4-54)
1970s Schatz Royal Mariner Ship's clock
1880. Barometer, mahogany W A Ronsberg, Optician Manchester and Leeds

July, 2003
1966. Ladys 14K / steel Rolex watch, Ref. 6517 Cal. 1161


1990s. Rolex GMT Master II Ref. 16710
1978. Omega Seamaster Day / Date Automatic, cal 1020.
1890s French ormolu clock by Marti
1969. 14K gold / steel Rolex Ref 1601 Oyster Perpetual Datejust
1956. Atmos Jaeger - LeCoultre clock, s/n 95293 cal. 526
1957. Atmos Jaeger - LeCoultre clock, s/n 103560 cal. 528
1890s French 8 day time and strike clock, open escapement
1978. Rolex Submariner, Ref. 1680. Cal. 1570.
1890. 10'' English fusee hood clock, oak cased
1870s 24" English fusee dial clock signed F. Allerding and Son, 25 Hunter St Stdney
1880s 26" Enlgish fusee "drop dial" mahogany cased clock, unsigned
1990s Breitling Divers watch, ETA 2824-2 , 25J Automatic
1850s English silver fusee pocket watch
1840s Dutch wall clock, time + strike and alarm

June, 2003
1928. Rolex Exrtra Prima 9K gold "20 worlds records" 10 1/2
1969. Jaeger LeCoultre Atmos ROYALE clock, cal. 526
1980. Ladys Cartier silver watch, cal.66
1900. French carriage clock, time, strike and alarm
1880s Quarter Repeater French Carriage Clock
18K gold 1970s Omega De Ville, lady's watch, cal. 625

May, 2003
18K gold Jaeger-LeCoultre Reverso Ref. 250.5.86 Cal. 846/1
1970s Omega Dynamic Chrono
1970s. 18K gold Piaget lady's watch, Ref. 9252 Cal. 9P2
1923. Omega Pocket watch s/n 6.285.416, cal. 19LB
1960s Heuer Chronograph / Stopwatch
1890. French marble clock by Japy, time + strike
January, 2003
1969. Rolex Explorer I Ref 1016 Cal. 1570
Omega Seamaster Cal 1342 mod 196.0033
1985 Raymond Weil, Divers watch ref.2953 ETA 2842-2
1890. French Carriage clock by Henry Jacot Time / strike / Alarm
1780. English Longcase clock by Joshua Smith, Canterbury
1880. French 8-day marbel clock

December, 2002
1998. Omega Speedmaster Chronograph 1151 triple calendar based on Valjoux 7751 1961. Omega Seamaster Ref 14770-2SC Cal. 560 Automatic
1964. Omega Seamaster Cosmic Cal. 565
1966. Omega DeVille Ref. 111.071 Cal. 620
1870. 18K Pocket watch by J. Piaget and Son, Locle

November, 2002
18K gold Jaeger-LeCoultre Reverso, Ref 250.1.11 Cal. 611
1920's 9K gold Lady's Rolex watch, W&D case
1970. IWC Schaffhausen Ref 1818 Cal.89
1940-50 Movado Ref 2623 Cal. 127
1910. Buren pocket watch
1960. Tudor (by Rolex) Aqua Ref 8018 Cal. 2402, 25J.
Eterna Chronograph Automatic "Porche Design Ref 6625.11 Cal. Valjoux 7750 18K / steel Omega Speedmaster Classic Cal. 721 Auto / calendar moon dial
1840. English 8-day longcase clock, Birmingham
1910. Junghans Swinger "Stella" 8-day clock
1980. IWC Porche Design, Titanium cal. 37512
1970. Westend Watch Company cal ETA 2846
1960. 18K Gerard Perregaux Watch Ref 9964 Cal.633-500
1920. Zenith 8-day car clock with power reserve idnicator
1880. English fusee 12" dial clock
1960. Jaeger time and strike table clock, Swiss high grade, platform escapement
October, 2002
1954. Omega Seamaster Automatic Cal. 354 "Bumper Auto" Ref 2767-3SC
1962. Omega Date Seamaster 600 Case ref 136.012 Cal 611
1972. Silver Golana cal. AS 1977-2
1975. 14K gold Seiko lady's watch ref 0509 Cal. 10C
1926. Silver Longines Art Deco watch Cal. 10.26
1890. French A.D. Mougin alabaster Portico clock
1920. French Carriage clock
1910. Miniature French carriage clock, repeater
1970. Swiss Carriage clock, CHS George
1951. IWC Schaffhausen Automatic watch, cal 852.
1970. Cartier "tank style" alarm clock
1961. Tudor by Rolex Oyster Prince Ref.7965
1964. Tudor by Rolex Oyster Ref. 7935
1969. Rolex Oyster Perpetual Ref. 1601, cal 1570

1865. French carriage clock by Achille Brocot
1920. Waltham silver pocket watch, hunter.
1937. Omega cal.37.5L-15P
1950. 2-day Marine Chronometer GUB Glashuten / SA [VEB Glashutter Uhrenbetriebe] Germany No. 6444

1982. Lady's 18K/steel Rolex Datejust Perpetual Ref 6917, cal 2030 28j.
1910. Ansonia 13" School clock

September, 2002
1960. Rolex Date Perpetual s/s Ref 1500, cal 1030
1970. 18K Valgine cal. ETA2512
1875. W&B Sohn, German Bracket clock
1970. Rotary Day-Date Auto, cal F4008
1940s Omega Seamaster Cal. 26.5
1951. 18K White gold and diamonds, Omega cal.211


1948 Omega Seamaster Ref 2849-12SC Cal. 503 Gold cap 20J.
1960. Tissot Cal. 702
1815. Longcase clock J. Malley, Lancaster 8-day
1900's Seth Thomas ships clock
18K/steel Ebel Sport Wave Auto divers wrist watch ref 120 cal. ETA2892A2
1930's English table clock, 8-day, time only
1970's Swiss desk clock 13 jewel fitted wiht a half-second Universal dead beat esacement.
August, 2002
1984. Rolex Submariner Ref 16800, cal 3035
1983. Rolex Datejust 14K/Steel, Ref. 16013, cal 3035
1880. English dial clock, fusee W. Cooper, Beckenham
1820. Bracket clock, Phillips Brothers No. 1061 , London.
1897. Silver oversized pocket watch / desk clock, Swiss made
1937. Omega 14K gold cal. 23.7s.T2 case no. 6,540.518
Omega Speedmaster Chronograph, cal 1155 (based on Valjoux 7755)
Gustav Becker, 1880. Vienna Regulator wall clock
1870. Cyl. pocket watch J.Myers, Ch. de Ponds, Swiss Open face, key set. No 2877
60's Longines watch cal. L5602
18K / s.steel Ebel mod. 1911
18K gold Omega cal.1430
50's Delta by Sounders, Sydney 9K white gold and diamonds watch
8-day 1970's alarm clock Looping 15j. cal 51
Cartier watch 18K gold Tank, Ref. 7757
70's silver w. watch cal. AS1977-2
1950s lady's Gerard Perregaux watch; 18K gold and diamonds, case restoration
Important French Revolution period sculptured porcelain clock of a museum quality ca. 1795.
18K y. gold Chopard (ETA movement)
9K White gold Tudor (by Rolex) ca. 1950. cal. 343

1890. French Carriage clock
1905. Silver pocket watch, Waltham
July, 2002
1850. Pons 8-day clock, bronze fig. Br. Deniere, Paris.
1950's Henry Browne, London Ship's Clock
1820's Hunter 18K gold / enamel cylinder pocket watch by Moulinie, Geneva
1950's Ladys 9K Lavina cal.170
1900. Sessions wall clock, Regulator.
1870. Japy 8-day wall clock, platform escapement
18K Baume and Mercier model 18608, cal BM5095
1970. Omega cal 625
Holton Family Signet Rings: Dove with olive branch
1970's Omega Speedmaster Professional Cal.861 - The Moon Watch
1960's. Gold-cap Omega cal 562 Automatic Seamaster
1960's. Omega cal 564 Automatic Constellation
1970's. Omega Dynamic Geneve Automatic
1930's Omega pocket watch Cal. 38.5L
1955. 9K gold Omega cal 480
18K "Hunting World" triple calendar + moon, chronograph, automatic, cal. ETA 2892-2
Spherical Rolling Ball Clock, Harding and Beasley, Cheltenham - England
1760. George Langford, London 8 day time / strike longcase clock
1920's German 8-day mantel clock, time and strike


1970. Tudor by Rolex Oyster Prince Day-Date Mod. 94614
1972 Rolex Air King Ref. 5500 cal. 1520
Oris "Big Date" Auto model 7470 cal.634 (based on ETA 2842-2)
Longines Auto "Admiral" model L3.620.4 (based on ETA 2892-A2)
1912. Waltham 18K Pocket watch "Bond St"
Longies model L4.135.2 cal. L200.6 Ultra slim; height 1.2 mm, [1.95 incl. min/hour wheel]
1950. Neuchatel pocket watch cal.ST1686
1970's Wittnauer Watch Co. cal 8K/1 [AS 1721]
1960's Imhof day-date clock cal. 244, 15J.
1950's Lavina Lady's 9K cal.49
1955. Cyma Lady's 9K
June, 2002
Jaeger-LeCoultre Reverso Duetto, 18K Gold and Diamonds Cal 844
1930. 8-day Ship's clock Henry Browne & Son Ltd, London
1920's 8-day Enfield 4/4 chime clock

Louis XVI - White Marble and Bronze Clock (ca. 1790)
1970 Tudor Oyster Prince Submariner (by Rolex)
1890's French 8-day Baloon clock , Bell Bros Doncaster
1830's French Empire clock 8-day, time and strike
1970. Longines cal. 817.4 Ref 4334 817.
1903. Elgin pocket watch, mulitcolor dial "O" size
1980. Longines L163.2 Day/date
1980. Omega Cal. 1337
1975. Longines cal.950 Ref 4468
1950's Luxor travel watch 15j.

May, 2002
1890. French four glass crystal regulator, 8day time + strike
1970. Jaeger cal. 240/3 8-day / 24 hours alarm "Recital"
1960. Tudor mod. 7965 Submariner, Prince



1968. Rolex Oysterdate mod. 6694 cal. 1225
1950's 9K Angus and Coote 17j. Sydney
1961. 18K Longines cal. 19.4



1905. Sessions Regulator Clock: pivot polishing, rebushing and my favorite Mayford lathe !
1970. 14K ZentRa Cal. INT1977-4
1980. Girard Perregaux cal 360-346
Seiko Crown Chronograph 1974. 5717-8990
1920. 9K Lady's Rolex Rabberg movement
Omega Cal. 620 De Ville
Atmos Mod. 526-5 ca.1974.
Omega Cal. 601 ca 1960 Geneve
1953 9K Tatton, Edinburgh cal. FHF150
1900. p/w silver cyl.
Gilber matel 8 day time + strke clock

April, 2002
1960. 18K IWC Cal. 853 Auto
1960's 9K gents Longines in "Baume" case, Cal. 6942
1950's Norexa Geneve
1950s Oris Waterproof, date.
Cyma Cal. R8 Alarm
1980s L'epee French Carriage clock, time and alarm
1910. French carriage clock, time and alarm
18K Longines cal. 160.2
James Gray, Edinburgh ca. 1810. 8-day Longcase clock
Carl Zeiss, Jena; Barograph ca. 1960.
Amphibian Automatic, 21J Auto ca.1965
F T Allcock? ca. 1880. 15" dial clock
W F Evans, Birmingham ca. 1840. fusee 20" dial clock
Rolex Date Mod. 6619 (ladys) Cal. 2030
Session dial clock time+strike "School"?
Garrard & Co. mini carriage clock, movement by Fema / London, 11J ca. 1980.
March, 2002
1959 Rolex GMT Master Ref 1657 Cal. 1570
Sligh triple-chime longcase clock
1900's French Carriage clock BENETFINK & co. (London)
1962 Omega Seamaster Cal. 552 auto
Revue Thommen "Cricket" Cal. MSR79
18K IWC Cal. 432
Gubelin, Swiss 8-day alarm clock, 15 jewel
1890's French Silver dial clock 14"
1954. Rolex Oysterdate 6518, Cal. 1030
1930's Omega 2481-1 Cal. 344
1960's JAZ S.A. Swiss 8-day alarm clock

February, 2002
1960's 9K Omega ref OA511900 Cal. 484
9K Lady's 1920 Rolex, W&D case
Omega cal. 625
1890. French Ormolu and marble clock by Marti et Cie. No. 3886
Gerrard Perregaux Ref. 2594 Auto, Cal 3000-620 - note extensive wear in auto section!


9K Lavina Vimatic 1960. cal 150
18K Pocket watch Fairfax & Roberts, Sydney and London 1906.
IWC Ref. R810A cal. 8541
IWC Ref. 4107 cal.412 18K
Pocket watch, Waltham, ca 1913. for New South Wales Government Railway
1961. Rolex Oyster Date Ref. 1500 cal 1560.
Marine chronometer by H.Hughes, London ca.1910. (text and pictures)


January, 2002
Pocket watch 1930. Omega military GSTP YO1570 Ref. 1140 cal. 38.5L
Vienna Regulator, 1890. S. Henrik - Budapest
1983. Rolex Datejust Ref 16000 cal. 3035
Quarter repeater carriage clock, 1850. J M Badollet, Geneve
Longcase clock 1790 Thomas Lister, Halifax
Longase clock ca 1775 B Hodgson, London


Potentially useful information

Junghans mystery swinger: original or fake?

Re: Watch received
Date: Mon, May 13, 2002
Hi Nick, I received the watch today. It's beautiful. Thanks for packing it securely and I look forward to deal with you again. Please email me directly if you have anything interesting. I will definitely make it a pont to visit your shop when I am next on Sydney....With best personal regards.
Dr S. T. F, Republic of Singapore.

Re: Lady's Watch
Date: Tue, 5 Mar 2002 22:11
Greetings Nick - This very nice Zenith Lady's watch arrived today by mail. It is every bit as nice as you said it was, if not more. It will be a very nice gift for my wife on the appropriate occasion. Thanx for the good communication and quick shipping. I'll be watching your future listings. Best Regards:
R. Henderson, MO. USA.

Dear Mr. Hacko,
On June 14, 2000, I received a Rolex stainless perpetual date watch from your company. I'm writing to inform you how very happy I am with both the watch and the service I received from your company. I received the watch in a timely fashion, even though we are far apart. The watch was in excellent condition and was just as described by you. You also treated me in a very courteous and professional manner, regarding the questions I had after the sale. I am very pleased with both this watch and the company I chose to purchase it from. I highly recommend your company. To anyone looking for a watch, the Hacko Watchmaker Company delivers a product as advertised at a very fair price with outstanding customer service.
Sincerely,
Ralph Williams Jacksonville, Florida U.S.A.

Dear Sir
On the 29th March 1999 I bought into your shop a very treasured pocket watch, which was owned by my grandfather. Prior to this I had been told it was worthless, you looked at it, said it was made in 1881, offered to take it to pieces to find the fault, also said no charge if you could not fix it, A$150-$200 if you could. My husband and I were very impressed with your attitude, politeness and honesty. These three qualities are so hard to find in folk today, least of all in business. After getting your phonecall to say it was ready, we come to collect it. The dull, old looking watch we had left in your care was now a bright, shiny treasure with a clear new glass, new minute hand, all parts checked and working, also keeping good time.
Thanks to yourself, your care and genuine belief in the time-piece, we now have something old, workable and treasured to give our grandson.
Thank you sincerely for so much,
your grateful customers
Mr. and Mrs. R W Hollands, Greystanes, NSW

North Parramatta
May 8, 1999
I have a 50 year old pocket watch which I bought new when I went work on the railroad in Canada.
There are very few people who could and whom I would trust to repair it. Mr. Hacko is one of them. He has, on several occasions manufactured the tiniest of parts which had failed over the 50 years of constant use and as result I still use it today.
In addition Mr. Hacko rebuilt a hundred year old mantel clock which we were able to give to our son as a wedding present.
...
J.B.Alexander

Thursday, July 06, 2000 8:11 PM
Hi Nick!
Just got the watch today (although they did try to deliver it yesterday). It is absolutely gorgeous and running beautifully. I am SO thrilled. It fits great...(I have a small wrist, so it's fashionably loose)...and I just couldn't be happier!
Thank you so much. I can't tell you how much I love the watch and how much I appreciate all the trouble you took to get it to me.
Bry Curry
Columbia, SC USA

Sent: Wednesday, July 05, 2000 4:40 AM
Subject: Re: Mint OMEGA Seamaster 120m MULTIFUNCTION
"...watch arrived today and it is, if anything, better than advertised. Thanks for a great transaction."

Andrew E. Thurman
Pittsburgh, PA U.S.A.


FACT: 35% of all watches offered for sale actually never reach this website - because they are sold to my existing customers and mail list subscribers. NEVER MISS A GREAT DEAL AGAIN !
From now on, you should be the first one to know. Subscribe to watchmakers opt-in announcement list NOW.

Instant 'in box' notification as new stock becomes available


Discount on selected watch winders

Watches under $A 1000


Trade-in and unrestored stock

BELOW DEALERS COST specials


Regular monthly specials

Private sellers stock

All images are on this site are copyrighted and are not to be reproduced without permission!
©1997 - 2006. by Nicholas Hacko