NICHOLAS HACKO
Master Watchmaker, Clockmaker and Jeweller (since 1981)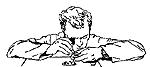 nick@clockmaker.com.au
Shop 18, Bridgepoint Shopping Centre (First floor)
1-3 Brady St. MOSMAN [Sydney] 2088 NSW Australia Phone: 9960 7991

Trading hours: Mo-Fr 9:30am -5pm; Sunday 11am-1pm
Closed on Saturday


Back to Watch Repair and Restoration page | WATCHES FOR SALE

Viewing strictly by appointment. Please call 02 9960 7991.
Dent No. 1508 Marine Chronometer
Dent No. 1508 Ships Chronometer, signed "Dent, 82 strand LONDON". Purchased by Admiralty in March 1841. Used as navigation instrument on HMS 'Virago' - 1847, HMS 'Plover' - 1869, HMS ' Sattelite' - 1886, HMS 'Carysfort'. Serviced in 1879 Cape Observatory, 1895 Cape of Good Hope, 1895 by Mercer (famous Marine chronometer himself) , 1902 in Sydney, 1919 in Liverpool. Sold by auction in 1920. In private collection since 1983, first time offered for sale.
Edward John DENT (1790-1853) manufacturer of Marine Chronometer and astronomical clocks was one of the most famous Watchmakers in England. in 1828. his ship chronometer No. 114 won first prize in the Premium Trials with a variation of 1/2 second in 12 months, and the Admiralty awarded him a prize of 300 pound. His chronometers were used on many explorations in Polar regions and tropics. No. 1800 was owned by David Livingstone (1836) during his African exploration. In 1842 Dent was granted the Royal Errant as "Chronometer Maker to the Queen and HRH Prince Albert".
He was the maker of great clock of House of Parliament, known as Big Ben.
nick@clockmaker.com.au